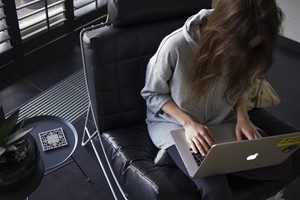 Are you finding your current job a drag? Looking to shake things up and change careers? Next time you're brainstorming, make sure you put a mortgage broker career on the table. It's a career that comes with many perks, as well as giving you the chance to build a passive income stream.
But how do you know if it'd be right for you? Here are three signs that a mortgage broker career is just what you're looking for.
1) You're looking for better work/life balance
Mortgage brokers don't have to spend the day in a office if they don't want to. Many only go to the office once a week, for meetings and other activities that require in-person completion. For everything else, a phone and an internet connection is all you'll need.
This is incredibly handy if your other commitments demand an irregular work schedule – picking up kids from school, for instance. When you're a mortgage broker, the only thing you have to work in with is your clients – everything else is completely up to you.
2) You want to be your own boss
When you work as a mortgage broker with Redrock, you get to be your own boss. A membership with us gets you all sorts of support services, access to lending panels, mentoring, marketing tools and more, but at the end of the day, you're always the one that gets to call the shots as to how things in your business run. You're not working for anyone else – you're working for you.
Mortgage broker's professional obligations extend to their clients – and that's it. No more office politics or trying to please anyone else other than the customer.
3) You enjoy helping people achieve their dreams
It's fair to say that home ownership is one of those big life goals that many Australians have in their hearts. As a mortgage broker, you can be the one to help make that happen. When people find the home they've always wanted, your loan-finding actions are the thing that makes it affordable for them by finding a mortgage that fits their needs. The feeling you get when you help people in this way is priceless.
What do you think – does any of this sound like you? If you'd like more information on how Redrock can help you become a mortgage broker, request a free information pack today.