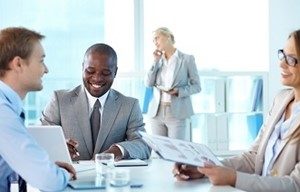 Running a finance franchise requires continual marketing, especially when you first begin trading. You need to make potential clients aware that you are available. They should know how to get in touch and have a reason to think that you are the mortgage broker they need to speak to over anyone else.
So, what are some of the first steps you should take when marketing a new mortgage company franchise?
Identify your consumer and target your marketing
One of the first steps is to make sure your potential customers can find you. Get a website set up, lease a storefront or office if applicable, and create a presence on the social media platforms your audience likely frequent. In order to do any of this, you'll need to identify your target audience. Without knowing your consumer, how will you know how to write your website copy, where to lease an office or which social media platforms to use? Some businesses create customer personas to help them identify their audience. When you know who you are talking to, focus on reaching your customer base rather than the world.
Network and build a relationship
Network in person and online to speak directly to as many possible clients as you can. When attending business events, make sure you have a concise pitch that doesn't bore your audience but explains what you do. Carry business cards so that your contact details are easy to take away.
Create an online presence including a well-designed and concise website. Post engaging and valuable content that your audience will thank you for, rather than find annoying. Position yourself as an expert in your field to attract followers and shares. Build your marketing base by asking for emails in exchange for useful downloads or mailings.
Provide a service that's worth repeating
Arguably one of the easiest marketing tactics to implement is keeping your customers happy. Don't let anyone walk out of your office without seeing you as someone they need to come back to time and time again. Repeat business can be lucrative and create new leads as your reputation grows. Be professional, helpful and efficient.
Are you interested in starting a specialist mortgage franchise? At Redrock, we help all of our mortgage franchise partners grow their businesses with continued national branding and marketing campaigns. For further information about how we can help you market your Redrock franchise, request a free information pack today.