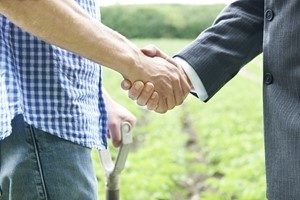 Establishing strong relationships with clients is key to building your mortgage broker career. Of course, you want your customers to be happy and to set them up with the right product, but a high level of trust between you and your borrowers is likely to lead to greater business opportunities in the future.
Person first, customer second
People don't want to be seen as a potential pay cheque. If they feel you are simply going through the motions, it'll be hard for them to believe you have their best interests at heart. This is why many seasoned professionals will advise you to treat every client like they are your most important.
If you're able to build a solid personal relationship with your clients, they are far more likely to make referrals. When customers believe you're a knowledgeable mortgage broker who cares, they will certainly share this information with friends, family and business associates.
Utilise your many tools
Finding the right mortgage product for your client isn't always simple – sometimes the process can be drawn out over several months. Because you'll have a number of clients to juggle at any one time, you may go several consecutive weeks without an in-person meeting or non-written communication. Email is a great tool, but it's important to remember it's not your only one.
Why not give emailing a break and pick up the phone? It's a more personable means of communicating and clients will appreciate you taking the time to call them. This is also a good way to clearly communicate more important or technical information – not everyone is Hemingway, and much of the time how you say something is just as important as what you're saying.
A good broker always moves forward
Responding to any queries your clients have is a big part of your role as a mortgage broker. A fantastic habit to get into is replying to these queries as soon as possible. In some cases, these responses might require some extra leg work, but you can still acknowledge your client's request by letting them know you are looking into it.
You'll know from personal experience that it's great to get fast responses when you're at the customer end of such a correspondence. It's a great way to solidify your client's trust that you are the best broker to guide them through the borrowing process.
Before finishing a conversation with your client, it's a great idea to briefly reiterate what you've discussed. Mention the next steps you'll be taking towards their end goal, and they will be left feeling confident in your abilities.
Finally, be yourself. Treat others the way you'd like to be treated. Sure, these are cliches of interpersonal relationships, but they wouldn't be if they weren't good advice. Have you got the people skills and the market knowledge to become a mortgage broker? Contact Redrock today.