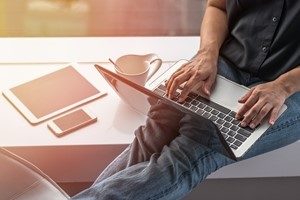 Starting a mortgage broking business gives you an opportunity to work on your own terms and with the people you really want to. As a broker, you get to help people find a way to buy their own home, when they may feel confused about the best path for them, or be unsure what type of loan they're eligible for.
However, you need to remember that you are running a business, and there are a number of things you'll need to be doing on top of writing loans. Before you take the leap, here are four considerations when starting a mortgage broker business.
1) Creating a broker business network
The number of brokers who don't make it past their first year is astounding. As many as 35 per cent close their doors within 12 months according to Home Loan Experts. Having a network of experienced brokers on the end of the phone means you have advice about all areas of business right from day one.
Building relationships with other local businesses is also important, and is a great way to attract referrals and make a name for yourself. Try making connections with local real estate agents, as they'll regularly be meeting clients in need of mortgage bankers.
2) Do you know how to market?
No matter what your business specialises in, someone is going to have to do some marketing in order to make it work. How you direct your mortgage broker marketing effort comes down to knowing who your most likely clients are and ensuring you talk directly to them.
If you know that your local area has lots of young first-time buyers, learning how to use social media for advertising might be the best thing you can do. Meanwhile, if you want to help families with debt or credit issues, how will you make sure they know you offer the types of brokerage services they need? If you're hoping to be a commercial loan broker, you'll need to advertise in different places altogether.
3) Working hours and arrangements
When you start your own business, take some time to make sure you know why you're doing it and what you want to achieve. If making more money is top of your agenda, ensure you can put in the hours required in the early days of starting a business. Meanwhile, if it's about having more time with the kids, can you fit client meetings around their needs and who will look after them for you?
Also think about where you'll work. If you're confident you can work from home without distraction, check you have the right amount of office space, a good internet connection and somewhere to meet clients all organised.
If you're hoping to grow a business that employs others, or work directly for one estate agent or similar business, you also need to think about things like workers' compensation and other types of insurance arrangements too.
4) Being part of a mortgage franchise group
We've already highlighted some of the many roles you'll have to balance when starting your own mortgage broker business. Being part of a mortgage broker franchise can make it all much more straightforward. At Redrock, our franchise opportunity comes with an experienced mentor, national and local sales support, a portfolio of loans and the sales software you need as part of the package. You'll be able to network within the group, and tap into relevant knowledge around growing a business to support your goals.
Request an information pack today to learn about our broker franchise offer.