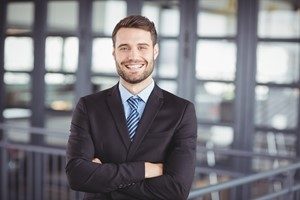 If there's one thing that continually robs business owners of success, it's inefficiency. You can work as hard as you want, but if your efforts are being channelled into inefficient processes, they are bound to be less productive than they otherwise would be. As business owners themselves, mortgage brokers face this same problem. Here are four tips to make your mortgage brokers business more efficient.
1. Identify the pain points
The first step taken on any efficiency-improving journey should be tackling those problems that cause the most problems. If you had a car that you were trying to make go faster, you wouldn't put a bigger engine in it before replacing the flat tyres. By focusing on the problems that will get you the best return for your efforts, you ensure that inefficiencies are remedied in the most efficient manner.
2. Systemise and standardise wherever and whatever you can
Doing the same thing the same way every time is a good way to make processes flow smoother and faster. Wherever you can find a task that is predictable enough in every instance, create a system or procedure for doing it. This way you won't waste any time trying to remember or relearn the best way to do it.
You should standardise documents where possible. This might be inappropriate for repeated client communications but, for example: sending an introductory email when gaining a new client? There's no reason why you can't send the same one (with specific details changed) to each and every client you bring on.
3. Consider the cloud
Cloud-based services allow colleagues to access documents, make edits and communicate, no matter whose computer the piece was started on. This is especially helpful if you have many documents or electronic assets that multiple people need to access. Instead of emailing back and forth, everything is accessible to everyone, at all times.
4. Work with an experienced team
A simple way to boost your efficiency is to join a broker's group like Redrock. We've been in the game long enough to know how things are played and how mortgage brokers work at their best.
With access to support services, expert mentoring and more, a Redrock membership could be key to unlocking your mortgage broking potential.
For more information on how a Redrock membership can help take your business's efficiency to the next level, get in touch with a member of the team today.