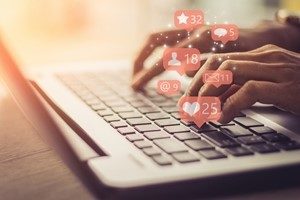 Potentially one of biggest benefits of joining a franchise agreement is the support you get in terms of marketing. With a national brand presence, your company benefits from recognition and the natural enquiries that generates. You also get a ready-made collection of lenders available to work with, without needing to market your services to them directly.
However, Australia has thousands of mortgage brokers, and many of them offer similar services. Franchise owners also need to come up with their own marketing ideas to get their business to stand out from local and national competitors – attracting new clients as well as repeat custom.
Here are four unique mortgage broker franchise marketing ideas.
1) Get friendly with local real estate agents
Mortgage lending and real estate go hand in hand. Few people buy property without needing some form of support from the mortgage industry. As such, your next customers are probably already known to the local real estate agents. Buyers need to get their finance lined up pretty quickly once they start looking, so make sure your brokerage services are the ones offered out first by real estate teams.
2) Show your knowledge with guest blogs, interviews or webinars
As the mortgage industry continues to adapt to new rules and regulations, lenders are changing their criteria and borrowers need more advice. They'll likely be looking online for information around what lenders are doing and how the mortgage industry is developing. Make your voice the one your potential customers find first.
By contributing to blogs, being interviewed or conducting webinars, your name may start to show up in online searches as a mortgage broking authority. Featuring online is a great way to drive lead generation and web traffic from clients who are clearly already interested in the type of advice you're giving.
3) Invest in paid online advertising
Online advertising allows you to target keywords, or have your adverts show to certain user groups. Use this type of targeting to support the above strategies and reach people who need your advice now.
Tailor your online advertising strategy to target people searching for real estate agents, mortgage advice and information about buying property. You can stick to search engine advertising, or expand your reach to social media as well.
Make your adverts enticing, focused around the kind of questions your potential new customers need answers to. When viewers click on your adverts, guide them to your blogs, interviews and other online content to show just how valuable you'll be to them.
4) Make your offering specialist
Standing out the from competition is easiest when you offer something unique. In today's financial climate, specialist lending is a growing sector in the mortgage industry because it's something borrowers really need. More people are finding themselves sitting outside of the prime loans market, but unsure about how to access the number of specialist products available from particular lenders.
Market yourself as a specialist in low-doc loans, credit score free applications or mortgages for families new to Australia. By doing this, you show a key section of the market that you are the broker with the solution to their particular problem.
The Redrock franchise offer includes national and local marketing support to help you grow your business. You'll also get access to our broker mentors, who have already tested numerous ways to grow their business and can help you create a winning marketing strategy from day one. By working with Redrock, you'll also be part of unique specialist lending franchise, providing you with an opportunity to offer something different, with services that today's borrowers really need.
Request an information pack today.