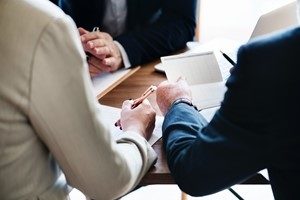 As a mortgage broker, high-risk clients are those who don't fit the criteria a traditional lender requires of its borrowers. They may have a poor credit history or be otherwise unable to prove that they are the type of borrower a lender can trust not to default on repayments.
For these types of clients, solutions often centre around moving away from the prime loans market and looking instead at specialist lending solutions. As a broker, it's about familiarising yourself with a different range of products and a new set of procedures that work for high-risk clients.
When dealing with specialist lending, use these strategies for business success.
1) Tailor your borrower application process
High-risk clients have a bigger story to tell than those approaching the prime loans market. They have a history that you'll need to understand in order to point them in the right direction. Your application form needs to reflect this, and more often than not, it's helpful to talk to them in person to build up a thorough picture of their past, what they need from you and the type of loan they require.
It may take time to refine your application process but devoting some time to it will help you work more effectively down the line.
2) Get document procedures in order
Specialist lenders have their own individual requirements around what documentation they want to see from borrowers. You need to get familiar with each of your lenders and what they want so you can ensure you have the relevant information to hand. You may need to set up new templates for your borrowers to use if they are not providing standard documentation.
Because you'll deal with such a variety of documentation, your storage and organisation system needs to reflect this. Each of your customers will have to provide you with a different selection of paperwork so you may no longer be able to use a standard labeling system or checklist. Try to create a system that can cater to any mixture of documentation an individual may provide and ensure it's easy for you to find exactly what a lender wants whenever they ask.
3) Familiarise yourself with specialist lenders and their requirements
To provide a swift and efficient service to high-risk borrowers, it's important that you understand how each of your specialist lenders works. They may accept alternative types of documentation, work without credit scoring or accept lower scores.
Knowing how each product works means you can give sound advice to your borrower and provide them with realistic solutions. Equally, you don't waste the time of a lender by not having the right documentation to hand when they need it.
Both your borrower and lender are unique, and your ability to succeed in the specialist lending mortgage industry is in being able to match the two appropriately.
4) Use a lender who doesn't use credit scoring
Most traditional mortgage lenders use a computer-based scoring system to ascertain whether a borrower is a high or low risk. Specialist lenders take a different approach and may not use credit scoring at all. In this situation, a borrower's application is assessed by a member of staff, who looks at why they have a low credit score and determines what solutions they may be able to offer.
While it may come with higher interest rates, for clients without a good credit history, this approach may be the only option.
5) Approach a low-doc lender
Some borrowers can't provide any proof of income or tax payments. They may have recently moved to Australia, or they may be self-employed and don't have any income slips.
There are a number of lenders who work with clients who have limited or alternative types of documentation. If your client falls into this category, a low-doc lender could be the perfect solution for them.
Specialist lending support
At Redrock group we provide specialist lending solutions. Our brokers have access to a large network of lenders who work with non-conforming borrowers. For more information about joining our network, check our member benefits.