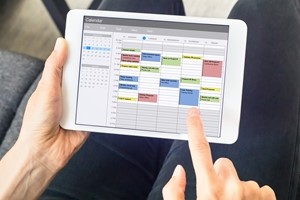 As a mortgage broker, your day is a mixed bag of client meetings, financial recordkeeping, industry training and marketing activities. Managing such varied responsibilities requires a number of transferable skills. However, no matter what your career background, it's likely you've already got some of the expertise you need to get started.
Transferable skills for a successful mortgage broker career
1) Research skills
Borrowers work with brokers so they don't have to unpick the loan market themselves. Any experience you have in doing your own research can help you find the right loan for your customer quickly so they get into their new home sooner.
2) Marketing know-how
Even under an umbrella organisation like Redrock group, you'll still be running your own business as a mortgage broker. That means it's your job to get your brand out there in your local area, so clients start coming to you. Play to your strengths here – if you know lots about social media advertising, start online. Meanwhile, if your skill set is PR or advertising, flex those connections.
3) Problem solving and critical thinking
With so many areas of responsibility, you'll come across problems that require you to think clearly and logically about how to proceed. From tailoring a package to suit a client, to making financial savings or improving sales – it's all down to you. Any problem-solving experience you have should help you deal with challenges effectively.
4) Interpersonal skills
Making connections within the industry keeps you abreast of upcoming changes and encourages referrals. Being known to local real estate agents gives you access to people already looking to purchase a new home. Meanwhile, accountants are constantly in touch with individuals who already want financial advice, so have plenty of contacts they could refer to you. Again, use your previous experience to build these relationships in a way you feel confident – whether it be supporting their online posts, or attending local networking events in person.
5) IT confidence
From your client communications to loan applications, it's all online now. Any knowledge of creating and maintaining documents, or experience using online tools or financial packages, means you should be able to hit the ground running as a new mortgage broker.
6) Effective communication
You'll be communicating every single day – with clients, lenders, industry colleagues and external agencies. Both written and verbal communication skills are important, and so is the ability to listen effectively. Drafting professional and error-free documentation is an important part of the role, as is being able to explain the mortgage industry clearly when meeting with clients. Knowing how to listen means you really hear what your clients need, and can provide a better solution to their problems.
7) Time management
Knowing how to split your time is really important as a self-employed mortgage broker. Any career you've had to date also probably required some level of planning to achieve all your allocated tasks. Whatever methods you've adopted in the past can be used here – whether you plan daily or weekly, use an online task list or stick to a diary. The key is to make sure you are managing your time, so your clients are just as pleased as your accountant.
Becoming a mortgage broker with Redrock
Whatever your career, the support of experienced colleagues can help you achieve success. As part of the Redrock network you'll have access to thousands of knowledgeable brokers, willing to mentor and support every step of the way. As a group, we provide national and local marketing support, as well as all the tools and memberships you'll need to get the job done.
Request an information pack to find out more about starting your mortgage broker career.