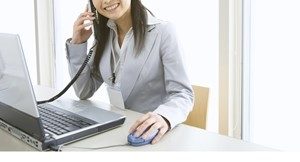 Do you know how to be successful as a mortgage broker? There are currently 5,850 mortgage broking businesses in Australia according to IBISWorld. For someone just starting out, having gone through the process with Redrock, that is a busy market to break into.
However, an industry professional and experienced mentor will be by your side until you're off the ground. They can help with issues such as:
Cash flow,
Organisation,
Disruptions,
Hiring staff, and
Bringing in clients.
As a start-up, or even adding mortgage broking to your existing business, that's a lot of extra work to be thinking about.
How can a mentor help your business?
According to a Smart Company article from September 20, 72.7 per cent of Australian SMEs are worried about cash flow. Overheads can be a real burden, and if your cash flow isn't sufficient to keep up with your bills, then you'll be forking out your own money.
One of the best ways to increase your cash flow is to widen your client base. In order to do this, you'll need to market yourself to prospects as someone they can trust, and someone who they would like to use as a provider for their home loan. A mentor who has done the hard yards already can lend valuable insight here. Marketing yourself might not come naturally, but you need to differentiate your mortgage broking business from the others. You need to prove to people that you are the best choice, then choose a target audience.
Once you know who you're marketing to specifically, you can refine your advertising or social media campaigns, and start to really make some headway.
Will a mentor help with menial tasks?
Things such as organisation of your day and hiring new staff might seem mundane now, but when you're under fire to expand your business to meet customer demands (something every business owner dreams of), adding a new person to your team won't seem like such a simple task.
Even something as basic as how best to organise your day, and how to be more productive with the limited hours you have behind the desk can be of great help. Someone who has worked for years in the industry will understand the strain of the workload. They'll have their own ways of getting through the tough stuff, and can start you down the garden path to a schedule that suits your business, your customers and your lifestyle.
To find out more about the mentoring service from Redrock, contact the team today.