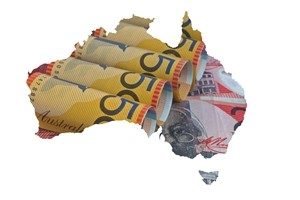 The nation's official cash rate has been at 2.5 per cent for a while now, with the Reserve Bank of Australia (RBA) first opting to lower it in August 2013.
Mortgage brokers throughout the country could still find their expertise are in high demand, as the RBA revealed on December 2 that the cash rate will stay at this level for at least another month.
Explaining the reasons behind the board's decision, RBA Governor Glenn Stevens pointed out that conditions aren't quite right in the national or international economy to warrant a rise. Inflation is currently within the target range of between 2 and 3 per cent and there is little justification for changing the cash rate at present.
As the Housing Industry Association (HIA) points out, Australia will have seen its longest ever period of interest rate stability if no changes are implemented before March next year.
"We remain of the view that the official cash rate will be on hold until well into 2015 and that will help sustain the strength in national new home construction activity. This sector is a very important driver of domestic economic activity," noted HIA Chief Economist Harley Dale.
If the RBA were to decide to change the rate, the HIA believes it's more likely that a further cut would be brought into force rather than an increase. However, there's no indication so far that this is on the cards.
Mr Stevens is hopeful that economic growth will soon start to strengthen and that inflation will remain on an even keel for the next two years.  All eyes will be on these key indicators – as well as many others – over the next few months to see whether any change to the cash rate will be necessary.