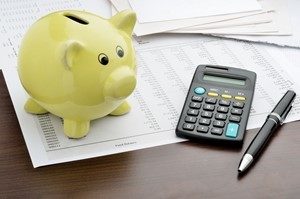 New research shows that the average price of a home in Australia is more than double what it was 30 years ago – and mortgage repayments have followed suit. According to the group's analysis, the average size of a mortgage is four times the price of the average income. This has some interesting implications for mortgage brokers, as people are likely to take much longer to repay their loans.
The cost of living has soared in recent years, with incomes paling in comparison to home prices. The research shows that the average size of a mortgage in 1984 was $37,542 while an individual's annual income was around $19,000 on average. Today, this ratio has skewed considerably. The average mortgage is $334,000, climbing at a much faster rate than the average salary of $79,000 per annum.
At the same time, property prices have boomed from $66,042 to a whopping $580,000. In fact, according to CoreLogic RP Data, 95.4 per cent of house sales were below $400,000 two decades ago . However, in 2014, only 3 per cent of sales fell into this bracket. As a result, mortgage repayments have jumped substantially – households are now paying four times more than 30 years ago.
Michelle Hutchison, Money Expert at finder.com.au, said more households are close to mortgage stress – that is, when repayments account for 30 per cent of income – than they were previously.
"The average mortgage size is almost eight times bigger than it was in 1984, however average salaries have not kept up this pace, increasing by 316 percent. In fact, in 1984, the proportion of repayments to income was 23 percent and now it's 29 percent," she said.
"The concerning part is that interest rates are half of what they were 30 years ago, with the average standard variable rate currently about 5.5 percent compared to 11.5 percent in 1984."
The number of households choosing to rent instead of purchase has swelled 87 per cent over the past 30 years, but Ms Hutchinson noted that it could be a good time to get a foot on the property ladder sooner rather than later – if house prices continue to grow at the current rate, a home that is worth $580,000 could be worth $4.6 million in another 30 years.