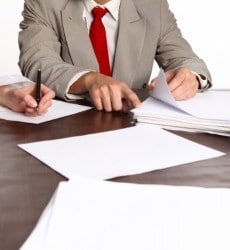 Being a successful mortgage broker is about more than just finding home finance for an individual, it's about finding a loan solution that suits their needs. If data from late 2013 is anything to go by, it appears that many mortgage brokers throughout Australia were helping consumers not only find loans that would allow them to purchase a home, but feel comfortable doing so.
According to the ING DIRECT Financial Wellbeing Index, Australian households experienced their highest level of financial well being since 2010 during the third quarter of 2013. Seven out of 10 households said they were "very comfortable" with their mortgages, up from 65 per cent during the previous quarter.
"The Index is at its highest level (111.5) since the inception of this survey, and a very solid increase from the June quarter reading," stated ING DIRECT Treasurer Michael Witts in November. "This is consistent with other measures of consumer and business sentiment and confidence."
Options create opportunity
Unlike banks and other lenders, mortgage brokers are able to provide their clients with a wealth of options that go beyond just one or two products.
This flexibility helps borrowers make decisions that are more tailor made for their specific financial circumstances. This is a vital part of the home loan process, as there's no point in taking out a mortgage if a borrower is not able to keep up with repayment.
According to the index, one in five of Australian households (21 per cent) said they were "very comfortable" with their ability to repay bills, the highest proportion since 2010. With mortgages acting as one of the primary debt obligations for Australians, it's clear that consumers are taking advantage of expertise from mortgage professionals intended to make this process easier.
Contact Redrock Group to find out more about how to build and grow your business by becoming a professional member.