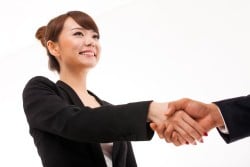 While being a mortgage broker is very different from being a real estate agent, both careers concern the housing market and can call for the two parties to work together.
Real estate agents often refer their clients to mortgage brokers, so building relationships with these professionals can pay off big time for brokers, especially those just starting out.
However, when it comes to mortgage broker careers, who you do business with can be just as important as how much business you bring in.
John Cunningham, deputy president of the Real Estate Institute of New South Wales (REINSW) spoke about the importance of standards at the organisation's recent Industry Summit, according to a December 10 article from Australian Broker Online.
"It's gotten to the point now where it's so easy to get your real estate agents' license that the people are just not getting educated as to what they require so the standards are just dropping lower and lower and lower," Mr Cunningham said.
"Real estate agents are dealing with just as many pieces of legislation and in most cases dealing with more money going through their trust accounts so they're opening things up to fraud."
Mr Cunningham's comments bring up an essential point for mortgage brokers to consider: The importance of training.
Not only is it wise to do business with real estate agents who have been trained and show a commitment to professional development, it's also important to focus on continued mortgage broker training.
The industry is constantly changing, and only professionals who dedicate themselves to continued education will stay on the cutting edge.
Contact Redrock Group to find out more about how to build and grow your business by becoming a professional member.