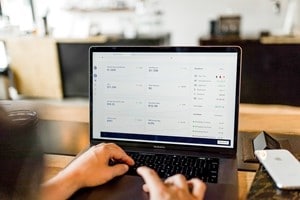 A mortgage broker is a position that requires wearing many hats, and while there are basic duties that every mortgage broker performs, the range and day-to-day job interactions are vastly different. This is due to several factors.
For example, you are constantly communicating with not only your clients, but with lenders as well, and likely more than one, comparing various deals and opportunities. This is due to your knowledge of the industry and your skillset when it comes to assessing loan applications, assisting clients through the lending process, providing insights and tools that meet your clients' needs, and many others.
These skills come from experience, but also from your education and certification.
Certificate IV in Finance and Mortgage Broking
As a mortgage broker, you have certainly gone through the course to earn your Certificate IV in Finance and Mortgage Broking. It's possible you have even acquired your diploma in Finance and Mortgage Broking Management.
These qualifications give you the in-depth knowledge of loans and ability to assess what is suitable for a range of various financial situations. Clients are likely also impressed with your ability to negotiate with lenders and help oversee the process.
Therefore, when it comes to discussing a particular debt structure, or helping a client to understand how interest rates will impact a loan, you are qualified to offer up advice and help a client navigate their situation.
However, not all financial advice is based on discussions surrounding loans and credit standings.
When a financial planner might be a better option
Not all financial situations are the same, and therefore, your education and experience cannot be applied across the board. The most important thing to remind yourself of is where your qualifications end, but also where your comfort level ends.
For example, if a client wants to discuss long-term investing, and wants to consider new strategies for approaching their financial outlook, that is a conversation for a financial advisor. There might be general tips and tidbits that you can assist a client with, but remember that there are strategy professionals out there for exactly that reason.
It's also important to keep in mind that even though you may want to help and offer advice, you don't want to create a situation where your clients are leaning on you for more expertise than you can provide as a mortgage broker. Part of your job is forming a relationship, but don't be afraid to point them in the right direction when the conversation, or the advice they are seeking, starts to fall outside of your realm of expertise.
If you are looking for more information on being a mortgage broker, take a look at our information pack here.