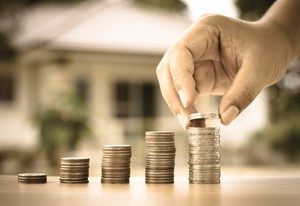 If you are looking to become a mortgage broker, interest rates are something to remain keenly aware of. They can have an influence on borrower activity, with low rates often encouraging more buyers to purchase a home or investment.
Recent research from CoreLogic RP Data shows that the cash rate cut by the Reserve Bank of Australia has had an impact on Sydney's residential property sector in particular, while other capital cities have not seen as much upward change.
According to CoreLogic's Home Value Index, values in the combined capital cities increased 1.4 per cent growth in March, pushed upward by surging prices in Sydney. Property prices in the New South Wales capital jumped 3 per cent in March alone, and swelled 13.9 per cent over the year. By comparison, Melbourne as the second strongest contender only recorded price growth of 0.6 per cent over the month and 5.6 per cent in the 12 months to March.
Since home values began their current growth phase in June 2012, dwelling values across the combined capital cities have increased by 24.3 per cent. However, Sydney has remained the only city to record annual growth above 10 per cent.  CoreLogic RP Data head of research Tim Lawless said a lot of the momentum in the market has been driven by investor demand for Sydney property, stimulated heavily by historically low interest rates.
"Since the previous rate cut we have seen auction clearance rates surge higher and activity across CoreLogic mortgage platforms has moved to new record levels," Mr Lawless said in an April 1 release. In a previous study, CoreLogic analysis found that low interest rates are saving the average borrower with a $400,000 mortgage around $150 a week, based on the average discounted variable rate of 4.9 per cent. This could provide a tangible financial boost to households across the country and encourage more individuals to take out a home loan, present great mortgage broker business opportunities.