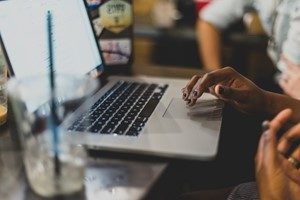 Remote working or telecommuting is becoming more popular in Australia. Nearly a third of all Australians work from home, according to Australian Bureau of Statistics (ABS) data. It's an option that gives people flexibility and the freedom to complete tasks on their own terms.
But what about for mortgage brokers? It's a career choice that's perfect for remote working if you desire it. That's the beauty of the job – you can choose to work when you want, in the way that you want. Here's how a mortgage broker career could be a path to remote working.
Remote working in Australia
The number of people that cite flexible working arrangements (like remote working) as one of their top three motivators in making career decisions is rising, according to a ManpowerGroup Solutions report. In 2015 the numbers grew by 34 per cent, followed by 41 per cent growth in 2016.
And employers would do well to accede to these demands – the benefits to productivity mean flexibility is not just of value to employees. As the psychologist George Mylonas told Human Resources Director, "the most significant benefit for employers is that remote work improves productivity because there are fewer distractions and employees are better able to concentrate."
The benefits of remote working to mortgage brokers
Because mortgage brokers are paid as and when they sign a client with a mortgage, the hours they work aren't so important. That's not to say brokers don't work hard – they do – but instead that putting in a nine to five isn't tied to your ability to succeed. Great value outcomes for your clients doesn't have to involve going to the office everyday – you can make the process work for you.
One broker, Merveille Geaitani, told Australian Broker that she works remotely most days, and only needs to go to her office for meetings. Mortgage broking, she says, is perfect for those wanting more flexibility in their job.
"I think it is set up really for people to work remotely and a lot of mortgage brokers do …You can work remotely and if you've got your laptop and basic office equipment you can work from home, your client's home – even a café."
Does a career as a mortgage broker sound appealing to you. Want to find out more? Then request a free information pack – it has everything you need to know about Redrock Broker's offerings, from commission structures to marketing schemes.