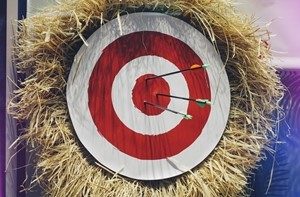 Some of the most successful people in business put their achievements down to much more than industry knowledge or the ability to win a sale. When starting a specialist lending franchise, what should you do every day to be successful?
Set realistic targets and remember the end goal
Understand the long and short-term aims of your franchise. Keep the goals that sit outside of the business in mind too; perhaps you are growing your franchise to allow you a family-friendly work schedule, or you are focusing on specialist lending because you want to help others achieve their dreams. It's unrealistic to work towards your long-term targets right from the beginning though, so focus on smaller daily steps that contribute to your overall goal.
Remain focused on your task
Staying focused on the task at hand, or end goal you are working towards, can be difficult between office distractions and the plethora of electronic devices at our fingertips. Disciplining yourself to stay engaged on each task is important if you want to see your business grow.
One way of learning to focus is to let go of negative thoughts. Many of our thoughts can be negative – identifying them for what they are will stop your mind from wandering unnecessarily. Positive thinking is behind many successful people being able to achieve their goals. Approach the day with energy and enthusiasm, seeing it as an opportunity to achieve.
Poor diet and a lack of regular exercise contribute to difficulty focusing, as well as poor sleep and low energy levels.
Don't wait for failure
When a sale falls through or a marketing idea doesn't deliver, recognise a chance to improve your business strategy. Identify areas for improvement, and if you need to learn a new skill or instigate a change of direction, be bold in getting it organised.
Don't wait for something to fail though – be proactive in learning something new every day. Regularly check your tasks and systems are really helping you achieve your goals. Some of the most successful people believe that dealing with fear and failure is crucial to development as a business leader. Failures can become your biggest lessons, and catalysts for future triumphs.
If you want to grow your own success, consider a Redrock franchise opportunity. We'll support you in building your business. For further details, request an information pack today.