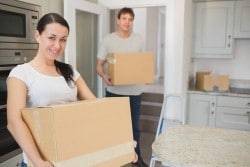 A mortgage broker can help a first-home buyer by giving them options. There are many business opportunities for mortgage brokers, including the help that many first-home buyers require when they enter the market.
Mortgage broker careers are all about helping borrowers find the loan solution that suits their needs best, and for first-timers, that can be an uphill battle.
This is especially true in today's market, as report after report announces that first-home buyers are being forced out of the market due to high levels of demand from property investors. This demand is pushing home prices higher, and keeping up with the rise in prices is difficult.
Also, obtaining housing finance can be hard for buyers of all stripes, but particularly so for first-timers. Typically younger, first-home buyers may not have the credit history or substantial savings to compete with older home buyers and investors.
A mortgage broker can help a first-home buyer by giving them options. Unlike banks and other lenders, brokers are able to offer a wide variety of loan types, helping buyers find a finance solutions that suits their specific needs.
Brokers can also help borrowers make more informed decisions. It's easy for first-home buyers to get in over their heads when obtaining a loan. The sheer amount of information that must be learned, as well as the sometimes confusing aspects of mortgages, makes having professional help on hand quite valuable.
This is more important than ever in a market where first-home buyers are competing with experienced mortgage borrowers and cash-rich investors.