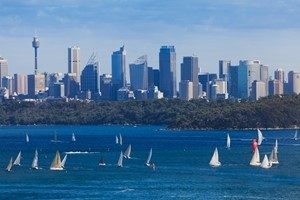 New home lending figures increased nationwide during May, which is great news for first home buyers interested in coupling this movement with their state's First Home Owner Grant funding. As a mortgage broker, you might find an increased number of buyers coming to you about securing a home loan for their first foray into the property market.
The Australian Bureau of Statistics highlighted the degree of growth across the nation, with construction loan figures increasing by 0.9 per cent over May alone and a huge 3.1 per cent over the three months prior. Furthermore, new dwelling home loans saw an increase of 1.6 per cent during May – highlighting the rising degree of strength across the market.
Housing Industry Association Chief Economist Harley Dale said the growth was encouraging to see, especially with the current low interest rate landscape helping to push growth.
"Construction loans, the principal component of new home lending, are at their highest level in over four years. New dwelling commencements are on track to hit their second highest level on record in 2014," said Mr Dale in a July 11 statement.
Tasmania underwent the largest growth of any state, with new dwelling home loans rising by 13.8 per cent over the three months to May. Over the same period, Western Australia (8 per cent), Queensland (7.6 per cent) and New South Wales (2.1 per cent) also underwent notable amounts of growth, which could be encouraging for first-time buyers living in these regions.
The data also highlighted the rising strength of renovations across the nation, which could present another avenue for finances in the near future. Becoming a mortgage broker and helping people achieve their real estate goals is a great career, especially with the expected population boom heading towards the nation.