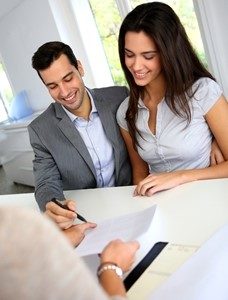 Being a mortgage broker means being busy these days, as data shows home lending continues to rise.
The Australian Bureau of Statistics (ABS) reported on June 10 that the total value of dwelling commitments rose 0.4 per cent in trend terms from March to April. On a seasonally adjusted basis, total value increased 1.7 per cent.
Meanwhile, Housing Industry Association Chief Economist Dr Harley Dale highlighted growth in new home lending.
"There is still upward momentum to lending for the construction of new dwellings, even allowing for a decline in the seasonally adjusted number and value of such loans in the month of April 2014," he said in a June 10 media release.
"Over the three months to April 2014, the number of construction loans increased by 5.4 per cent to reach the highest quarterly level since early 2010. This positive profile for new dwelling construction by owner occupiers is complimented by the value of lending for investment in new rental stock being at its highest since before the [global financial crisis]."
While the total value of owner occupied housing commitments rose 0.4 per cent in trend terms on a monthly basis in April, the total value of investment housing commitments was even higher at 0.5 per cent.
However, numbers for first home buyers indicate this demographic might need a little extra help from people who have undergone the proper mortgage broker training.
In original terms, the ABS reported that the number of first home buyer commitments as a percentage of total owner occupied housing finance fell from 12.6 per cent in March to 12.3 per cent in April.
If you want to know more about becoming a mortgage broker, get in touch with the team at Redrock Group.