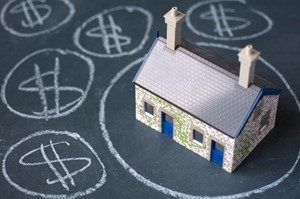 According to a Housing Industry Association (HIA) report from August 10, new home lending rose by 2.7 per cent through the month of June. That's great news for people wanting to become a mortgage broker, as it's showing how many Australians are getting into the housing market.
Compared to June lending from a year ago, the numbers have gone up by a whopping 6.3 per cent. The landscape for lending right now is encouraging. It could help to bring you the financial stability you've been wanting. A career as a mortgage broker would put you in the front line, helping people to get into their very own homes, whether for investment purposes or as an owner-occupier.
And with more people looking for lending at the moment, you should be up and running as soon as possible.
Why has home lending increased?
The HIA report suggests that factors such as the levelling off of housing values and the Reserve Bank of Australia (RBA) cutting the cash rate to a record low are prompting more people to buy their own homes.
"The RBA cut its interest rate at the beginning of May, so June's housing finance results are the first month's data to fully capture the effect of cheaper mortgage costs," said HIA Senior Economist Shane Garrett.
"June was also dominated by the close federal election campaign which was the source of some uncertainty across the economy. Today's data indicates that the benefits of lower interest rates trumped any reluctance by buyers to enter the market."
In June 2015, the official cash rate was 2 per cent. The June 2016 cash rate was 1.75 per cent, but after 11 months without change, the positive reaction in lending could have been predicted.
What does the market look like for mortgage brokers?
The IBISWorld Mortgage brokers in Australia report from March 2015 states that there are 5,770 mortgage broking businesses in Australia, that share around $360 million in profits each year.
Starting your own mortgage broking business will put you in a position to not only add to the profit, but share in it and grow your own business as well. Being your own boss is a dream for so many people, and through the mentoring and training programs at Redrock, it couldn't be easier.
Get in touch with the team today and start running your own business.