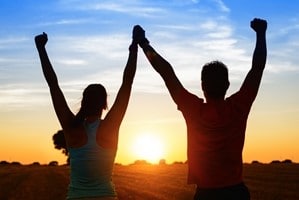 Want to add to the 5,850 mortgage broking businesses in Australia? IBISWorld states that it's a $2 billion industry, and becoming a mortgage broker through Redrock will put you in a great position to succeed in the marketplace.
What's making mortgage broking even more enticing? The fact that the premiums in the Sydney and Melbourne housing markets are as high as they've ever been. A CoreLogic RP Data report from October 24 suggests that for the last 4.5 years, the median dwelling value in Sydney has been rising steadily. That's not necessarily good news for home owners, and it's certainly not helping any potential buyers to take their first steps onto the property ladder, but it is great news for mortgage brokers.
Why is that?
The premiums in the east
CoreLogic monthly indices to the end of September 2016 show that the median dwelling value in Sydney has rocketed to $1,031,370 – an increase of 10.21 per cent over the previous 12 months. A similar increase has been experienced in Melbourne as well, rising to $843,230 (an 8.97 per cent change).
The next closest capital city dwelling value is in Canberra, which lies at $671,950 – a significant drop from the Melbourne median.
These figures might make for dire reading to some prospective buyers, and sellers who are looking to get the most out of their investments in as little time as possible. However, as a mortgage broker, you'll be helping people to sort their finances out with a home loan before they buy. As the value of homes continues to rise, the home loans that people take out will need to be larger (or else they'll need to provide a larger deposit). Because of the larger mortgages, you'll be making more money.
Owning the mortgage broking landscape
Getting into the mortgage broking industry now, while the premiums in Sydney and Melbourne are manageable and people are still trying to snap up properties before the prices rise even more, is a great idea. People are going to be rushing into new property purchases to beat the continually increasing home values, and they'll be turning to mortgage brokers for help.
The larger the home loan each customer takes out, the more money you'll be making over the repayment term of that mortgage. With a higher median dwelling value comes a higher mortgage amount which equates to a higher profit margin. Simple.
To find out more about getting started in a lucrative industry while the premiums in Sydney and Melbourne are this advantageous, get in touch with Redrock today.