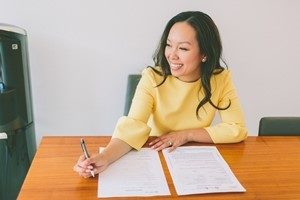 Mortgage broker business recruitment is no different to recruiting in other industries. Your goal is find someone who will excel in the role, in a timely and cost-effective manner. But anyone who's hired people before knows this isn't always an easy task.
Here are some tips for saving time when recruiting for your mortgage broking business.
1. Keep an internal log of talent
Keep databases of people who you would be willing to hire if you had the roles for them. For example, many of the people who have gotten to interview stages but ultimately weren't hired are often still very good candidates – there was just someone else better. Keeping all these people's information on file can save time headhunting when you have another role open.
Remember, there's a talent pool of people in the industry in your area. Look out for people on LinkedIn that may currently be working for local lenders, for example. Being aware of the local talent pool can save time in the future.
2. Work with a recruitment firm
Recruitment firms are experts at what they do. And because their job is to find people to fill roles, they'll have many talent pools within the industry they can draw from, something you on your own are unlikely to be able to match. For instance, it's likely they'll know people who have worked for mortgage lenders and other financial services companies in your area, and can forward them on to you.
It can be a good idea to work with multiple recruitment agencies too – they're all working to find you the best candidate so you become their client, so leverage that competition in your favour and use multiple agencies.
3. Make your business one people want to work for
Huge inspirational companies like Apple don't have to spend much time looking for candidates if they don't want to. Because they're a business people want to work for, they have endless talented candidates knocking at their door.
When you're an industry leader, people will want to work for your company. Don't think you have to be as big as Apple either – if you're the best in your city, you'll save a great deal of time trying to find the best talent.
Redrock is a premiere brokers group. To learn more about the benefits we offer to our members, request a free information pack today.