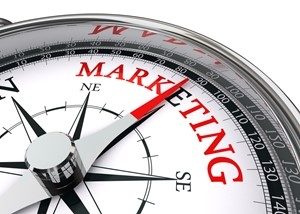 Building your business from the ground up in the mortgage broking industry isn't as hard as you might think. In the past, hopeful brokers have had to rely on their business nous and people skills to reach their customers – now, technology can help you to achieve your goals.
When you become a mortgage broker with Redrock, you'll have the skills necessary to facilitate home loans for your customers – but getting customers is where you need to be different from the crowd. There are 5,850 mortgage broking businesses in Australia, according to IBISWorld, so you'll need something unique to make a mark.
You should turn to social media for help in this regard.
Why is using social media a good strategy?
As many as 72 per cent of adult internet users around the world have a Facebook profile, according to research compiled by HubSpot. On business social media site Linkedin, 25 per cent of adult internet users have a profile, and 46 per cent of online adults with a university degree are part of the network.
That's a lot of people that you could reach with a very simple advertising strategy – all you need to do is create content and share it on various profiles. Take it one step further and pay for advertising on certain social media sites, and your market penetration could lead the industry in very little time.
Be creative with your advertising, or you'll blend into the other 5,850 mortgage broking businesses out there.
What social media strategies should you use?
For one thing, use Linkedin where you can. You can publish stories or articles to the site, according to a SmartCompany article from January 18, and your connections can share it to their connections for greater traction.
If you have a company Instagram page, use it! Social media and photo-sharing hit company Snapchat made sharing daily stories famous and easy, and Instagram now has a similar feature. Give a daily or weekly update of what's going on at your office, or tell a funny anecdote that brings people into your sphere. If they enjoy your snapshot, they might return and eventually even use you to provide their home loan.
In a similar way, Facebook Live can be used to promote your business. Host a question and answer session on your page, and let people come to you with their queries. You can build rapport with potential customers and you'll be seen as an industry expert, as well as getting your name out there more and more.
Social media could be your ticket to mortgage broking success – get in touch with Redrock today to start your career in this growing industry.