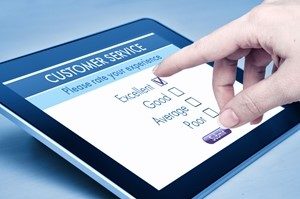 With the growing prevalence of technology in Australia, a number of services are beginning to adopt these avenues into their business model. The limitless applications for this hardware can help to break down communication barriers and aid the goals of whoever is using it. If you're currently training to be a mortgage broker, it could be worth investigating the options available to you.
For example, a lot of mortgage broker business is generated through word of mouth. After successfully helping a client secure the perfect home finances for their property goals, making it as easy as possible for them to put their friends and family in contact with you could aid the growth of your business.
Therefore, having a profile set up on popular social media pages like Facebook and Twitter can help you remain in contact with potential clients. Maintaining an active position in cyber space could potentially open doors that would otherwise have been closed.
This means posting regular updates about a wide variety of interesting topics. Anything from infographics about home loans to news articles about the changing landscape of Australia's broker market – these are all things that could help to generate interest and stimulate conversation on your social media pages.
Furthermore, in this day and age most people's first point of contact with you will be through your mortgage broker business website. Having a streamlined, intuitive website that responds well to client queries and makes it as easy as possible for them to get the information they need – whether that be contact details, open hours or potential finance options – will help your own rate of conversion from people expressing interest to satisfied, paying customers.
Embracing the internet is an essential part of achieving success in any business venture in the 21st century. Whether you're a mortgage broker or mechanic, maintaining these pages can help you connect with more clients with ease.