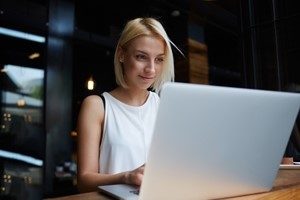 Social media is being used by every man and his dog, and mortgage brokers can take advantage of that to enhance their own profile. People are constantly connected to their phones and social media profiles, and if you want to be a successful mortgage broker, then setting yourself apart from the crowd is vital.
Facebook has over 1.13 billion daily active users as of June 2016, and 1.57 billion monthly users accessing their account from a mobile device. Even Twitter, which many people look to for the more corporate side of social media, has 313 million daily active users. Using 140 characters in a tweet, you could put your name on the radar as a trusted mortgage broker.
How to keep up with technological advancements
According to a Mortgage and Finance Association of Australia (MFAA) report from July 2016, people are more likely to research your services online than come into an office and meet you in person. That means having as much positive information as possible in circulation about what you do will give you the edge over competitors who don't have a social media presence. It's free to have a Twitter or Facebook profile (although advertising does cost money) so why wouldn't you make use of the popular platforms?
The MFAA report states that active social media profiles can create trust and credibility in a business, and if you're breaking into the market and want to stand out from the crowd, this might be the best way.
"Social media is about people; it is not about a brand," said Steve Hubbard, social media marketing director at qubeSocial.
"Ultimately, yes, we want them to pick up the phone, send an email or go to our website. But we need to create that desire. Don't sell on your social media as such. Get [customers'] awareness so that they can find out more back at the website."
Making it work for you
If you've been wanting a change of career and highlighted mortgage broking as something that might suit you, then Redrock can help you to make a name for yourself in a growing industry.
From experienced mentors to technical advice through every step of the process, you'll be well supported when you start your mortgage broker career, and that'll provide a solid foundation for later growth.
Social media can help you in a number of ways, and the success of your mortgage broking business could ride on you being active on the best platforms