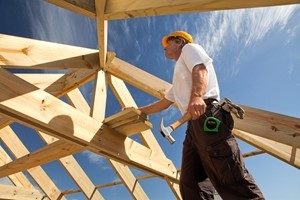 For the mortgage broker business to flourish, there needs to be a constant stream of demand for housing. A December 6 CoreLogic RP Data reveals that cumulatively, capital city home values rose by 30.1 per cent over the current growth stage to November 2015. Clearly, demand is in no shortage, particularly in several cities.
However, there also has to be supply to match. Many homeowners won't have the need for a mortgage if they can't actually get their hands on a property.
While the tightening of investment lending regulations has helped to ease demand and repair affordability, there have also been other concerns. This includes building activity cooling as fewer investors may now have the financing required to construct new housing.
Approvals on the up
Fortunately, things may be turning around. A December 1 release by the Property Council of Australia shows that in October, building approvals saw a healthy return to form. Over the month, there were 19,652 approvals recorded. This was a strong result that came near the peak of 20,000 from earlier in the year.
On a monthly basis, this was a 3.9 per cent increase that was mainly led by Victoria. Accounting for the latest figures, the state saw 70,000 approvals in 12 months for the first time.
South Australia, which had suffered from low housing supply and soft economic growth throughout the year, also had good news to report. Building approvals in the state increased by 23.4 per cent in October.
Over the country, this has bumped the total volume of approved homes to 233,180 on a seasonally-estimated year-on-year basis. This could come as good news for mortgage brokers. An influx of housing supply means more people can access the market – and they're going to need mortgages.
When housing related work ramps up, many industries are affected and can benefit from it.
Everyone's a winner
"It is clear that the larger states are still driving national activity, with benefits flowing through to the broader economy," says Property Council Executive Director of Residential Nick Proud. When housing related work ramps up, many industries are affected and can benefit from it. The construction activity takes a boost, real estate agents have more property to work with and mortgage brokers may find more customers at their door.
Get in touch with Redrock to see how you can get your mortgage broker accreditation. With the right training, qualifications and skills in hand, you'll be able to take advantage of the oncoming wave of new housing supply.