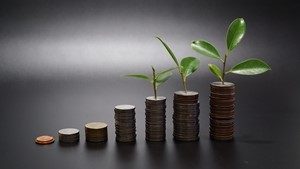 No job exists in a vacuum. Unless your business is the rare unicorn with a totally unique product or service, you are going to exist in competition with others. While mortgage brokers can aggregate a set of lending products that perhaps they alone will offer, the general set of services you will sell are mirrored by many other brokers across Australia.
But the more you understand competition in the mortgage broker sphere, the better you will be at succeeding in spite of it.
Australia's mortgage broker industry: At a glance
IBISWorld's Mortgage Brokers in Australia report gives a clear indication of the challenges mortgage brokers may face, as well as how to overcome them.
As of 2015, the four largest broking bodies controlled some 56.1 per cent of the market, with many of the big banks staking a claim by investing in these big players. However, January 2017 data shows there are 6,850 mortgage broker businesses nationwide – many smaller companies face stiff competition.
Overall though, mortgage brokers have been part of a very strong industry in the 2010s – revenue has increase by an annualised 6.8 per cent between 2012 and 2017. Ongoing demand for lending continues to drive growth, with specialist brokers often able to find tailored mortgage options that single lenders cannot always offer. The key is discovering which products to work with, and how to market yourself.
Competitive factors for Australian mortgage brokers
Despite this growth, there remain many factors driving up competition between mortgage brokers:
Tighter lending margins have reduced the commission that mortgage brokers can receive in some cases.
The potential for higher interest rates and macro-prudential regulations can deter investors.
Big banks' partnerships with some brokers can put others at a disadvantage.
In a sense, it's the curse of success. Great conditions for borrowing money have meant consumers are very willing to buy into real estate with a mortgage, which in turn has been a carrot for people deciding to pursue a mortgage broker career.
Overcoming competitive barriers as a mortgage broker in Australia
While the competitive elements of the mortgage broking industry seem difficult to deal with, there are several simple ways that any mortgage broker can get ahead of the pack.
Use word of mouth: Reputation is crucial in the industry. Building strong social and business networks, getting your name out there in a positive light, getting endorsements from clients and property agents you have worked with all function in your favour in this regard.
Embrace technology: Automation of admin processes, social media marketing, the capacity to give clients instant online updates – technology has broken down many barriers to growth for Australian mortgage brokers. Investment in the right technological advancements can see your career go a long way.
Build supplier links: Mortgage brokers rely on good relationships with lenders to build a strong client base. Without this, they will not have access to the best lending products available, or may have a limited offering for consumers. Reach out early and often to lenders big and small to build a strong set of products.
Upskill often: The bigger your offering is, the wider your breadth of expertise must be. You and your staff must have a comprehensive understanding of every product you offer. This could include official education, and must at the very least include all required registration and certification. IBISWorld notes that the more experienced a mortgage broker's workforce, the stronger they are at both customer service and lender negotiations.
To put your best foot forward, take on the competition and succeed as a mortgage broker, work with the experts. Talk to Redrock about your next career move today.