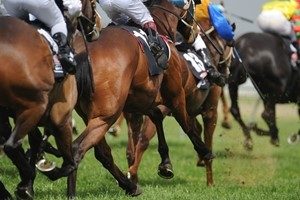 Working as a mortgage broker in Australia right now could be very profitable. The time is right for many people to snap up a bargain – be that as an investor or an owner-occupier, and everybody will be looking for a mortgage broker to help them. There are plenty of homes around the capital cities that are selling at a loss, according to the CoreLogic RP Data Pain and Gain report from the June quarter of 2016. There are even more units, too – 5.9 per cent of houses sold for less than they were bought for, and 9.5 per cent of units fell into the same category.
As a mortgage broker, you will be providing finance to people looking to buy these homes – are you ready to make a career change and move into this exciting industry?
Why is a market that is selling at a loss good news for mortgage brokers?
When enough of a market is selling at a loss, it starts to attract attention. It means there's more of a chance that you can buy a home for less than it is worth. For people buying with a home loan, it either means they need a smaller deposit, or they can make smaller monthly repayments over the same mortgage term.
According to the Pain and Gain report, the average loss on a house in the capital cities was $94,926. That's a huge difference, and if people are putting down a 20 per cent deposit, it means they will need almost $20,000 less upfront. For units, the average loss was $67,456. This is considerably lower, but so is the median unit value in the capital cities.
The median house value in the five largest capital cities is $817,600, according to the CoreLogic monthly indices to September 30. The median unit value is just $598,790. While a $94,926 difference might take the total value of a house down below $750,000, a $67,456 decrease for units takes it all the way down to $530,000.
Are investors or owner-occupiers going to benefit the most?
In times when there is a reasonable chance you could pick up a home for a bargain price, many first-time buyers are going to benefit. Investors are always looking at new, efficient ways to expand their portfolios, so they will be adding to the competitive market.
When there is reasonable expectation that you could buy a home for less than its market value, investors and owner-occupiers alike jump at the opportunity. That's why you should become a mortgage broker, and the team at Redrock can facilitate the career transition. Get in touch today.