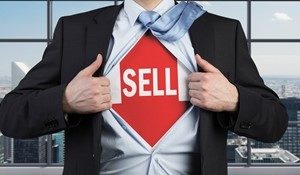 When you're working as a mortgage broker, it's in your best interest to get your clients the best possible deal on a home that you can. If you can find them real value, it's sure to be good for your business long-term – people will realise that you fight for them, and they'll be more likely to bring return business as well as recommend you to friends.
The question, then, is how to become a broker who maximises value for your clients. Real estate can be scarce sometimes, and it's not always a buyer's market where you have all the leverage. Negotiating a price that will make your clients happy is often a major challenge. Let's discuss what you can do about that.
Giving buyers a wide range of options
If you've decided to become a mortgage broker, one of the key attributes you'll need is the ability to give your clients a lot of different home loan options, according to the Australian Securities and Investments Commission. This means constantly networking with banks, credit unions and other credit providers and having them available as lending options if need be.
You should also have a range of products available from each provider, including loans with different terms and repayment options. The more possibilities on the menu, the better the market will be for the buyer.
Negotiating the best deal possible
Another key skill you need to be a mortgage broker is the ability to negotiate good deals. Smart Property Investment advises shopping around extensively before committing a client to one option over another. Bessie Hassan, money expert at finder.com.au, notes that you can use one possible loan as leverage to negotiate on another one.
"Explain why you deserve a better rate and notify them that you've found more competitive deals on the market," Ms Hassan recommended. "If the lender agrees to issue a rate discount, the new rate should come into effect immediately."
Little strategies like this can take you a long way. If you're a skilled negotiator, you can save your clients big money.
Getting support from Redrock
Curious about how to become a broker and begin a successful career in real estate? One way to do it is to team up with Redrock. With us, you'll have a wide range of commission models available that will help you maximise your earnings.
There are numerous other benefits of working with us, including guaranteed access to over 40 lenders and a great deal of ongoing help with professional development. Talk to us today about how we can help launch your career.