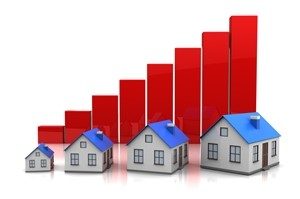 As a mortgage broker franchisee, you're not only responsible for writing loans. It's down to you to get the sales and marketing right too. If you don't have any experience in sales this can be a daunting task. To grow your mortgage franchise you need to increase sales, so you need to get good at it quickly.
The key to increasing sales is about being able to show potential customers that you have exactly what they need. It's all very well being an expert in mortgage broking, but if your customers don't see it, you won't close any deals. You need to be persuasive, knowledgeable and confident in your offering.
Here are three top tips for improving your sales as a mortgage broker.
1. Provide a solution to the problem
Find out what their problem is right from the beginning and provide them with a solution. This is even more relevant if you are a non conforming mortgage broking franchise, like we are at Redrock. Even if you have to research the best loan, or you know that their options will be limited, be positive from the first conversation. Make it obvious that working with you will be easy. The last thing anybody wants is someone who tells them how dire their situation is or how much help they're going to need. Providing solutions shows them that you are the mortgage broker to help them solve their problems.
2. Get personal
Trust goes a long way to ensuring sales close, so get to know your clients and show it. It makes a huge difference when a client calls and you're able to ask if their elderly relative has recovered, or if they found their missing cat. They'll feel like they're in the hands of someone who cares about them and who will go out of their way to line up a loan that really suits them. If they trust you, they'll buy from you.
3. Use technology
Using good sales software enables you to keep a record of enquiries, follow them up in a timely manner and keep detailed notes about what they are looking for. You can't assume a customer will call you. Taking the initiative to contact them and asking if they have any questions keeps you in the forefront of their mind. Software can even automate some follow-up processes for you.
You should also be able to use your software to produce some sales stats that you can use to identify where you have problems closing a deal.
If you're ready to run a successful business, consider the Redrock mortgage franchise opportunity. Request a free information pack to find out how we support our franchisees with ongoing training and tested software solutions.