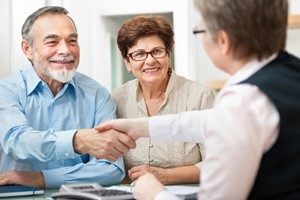 If you want to stand out from the other 25,363 financial advisers UBS reports are active in Australia, you're going to need to do something different. One way is to do something that other financial planners might not – become a mortgage broker too.
Growing a financial advisory the usual way
There are some fundamental tactics that all financial advisers should follow to grow their business, no matter the extras they offer.
1. Networking
Networking is a staple of good business practice, but it may be even more important for financial advisers than most. This is because the service you offer is primarily based in trust – your clients have to trust that you have the expertise to know how their finances should be arranged. Networking without the specific intention of generating leads is a good way to go about things. The more people you know and impress with your capabilities, the more people there are to recommend you to their friends.
2. Public Speaking
What better way is there to build trust with others that you know what you're talking about? Taking public speaking gigs wherever they come along is a good idea. They're an opportunity to put your best face forward and show what you know without seeming like you're doing a sales pitch. By offering valuable advice for free, you demonstrate that you're confident enough in your value that people will want to approach you for more.
Taking the road less travelled by offering mortgage broking
While the above points are necessary for growing your financial advisory business, they are not sufficient. When everybody is walking the same path, your ability to be unique by doing the same is diminished. A good way to stand out is to offer mortgage broking alongside your core services.
Buying a home is one of – if not the – largest debt-financed purchase most people in Australia are ever going to make. As such, it's one of the most important things to get right when managing your financial situation. A financial planner that also brokers mortgages is a fantastic combination for clients, because instead of having another middleman for them to pay, they can trust that you – as an expert on their financials – will broker them a mortgage that's going to work for them.
If you'd like more information on how you can add mortgage broking to your existing business, get in touch with the team at Redrock today.