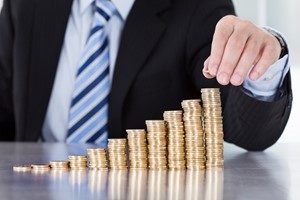 Whenever a business is growing fast, it can be difficult to have things like customer service keep pace. After all, rapid growth requires thinking hard about scaling your core offering (in this case, broking mortgages) in a way that doesn't diminish its quality; things like improving customer support can sometimes fall by the wayside.
But mortgage brokers that wish to offer value to their clients can't afford to do this; there are too many competitors ready to step in and do it for you.
How can you make your customer service grow with your mortgage broker business?
Consider hiring dedicated customer service staff
Depending on the size of your business, hiring staff to deal with customer service claims can make financial sense. While your job as a broker requires a personal touch in dealing with clients' issues, not all of them need to be dealt with by you. In many cases, support staff will be able to answer questions that would otherwise be a poor use of your time.
When hiring customer support staff, it's also a good idea to think about processes and efficiency at the same time. For example, while it's good to be reachable via different communication methods, too many and your ability to track and manage customer service inquiries can get quickly out of hand. Asking customers to prioritise one channel means that your support staff are able to work through the claims in the order they were made, rather than by the one that's most pressing, or on the top of their mind.
Write FAQ's and self-help content
Early in your business's life, many customer service enquiries could be centred around things that are easily answered with an FAQ or a blog article. When you're spending all of your time broking mortgages and trying to grow your business, writing documents like this is probably the last thing on your mind. Like all investments, however, a short term sacrifice in writing them can provide a long term gain in time saved (not to mention client frustration relieved).
Work with a brokers group like Redrock
There are many benefits to joining Redrock – especially the access members get to our customer relationship management (CRM) and loan application software, known as Symmetry. Designed specifically for the mortgage broker industry, the software makes your day-to-day work much more manageable, as everything is in one place.
Want to learn more about how a Redrock membership can take your brokers business to the next level? Get in touch with a member of the team today, or request a free information pack.