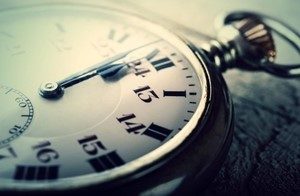 The life of a mortgage broker is exciting on a daily basis. There are always new clients to work with, new challenges to tackle. There's never a dull moment. This may sound like a good thing, but there's a flip side to it – the work can also be stressful. When the work piles too high and you just don't have time to get everything done, it can feel overwhelming.
With that said, a little bit of work on your time management skills can take you a long way. If your to-do list is getting too long, it helps to narrow down your priorities and take on the most important challenges today that you can.
Figuring out your schedule logistics
As you're learning how to be a mortgage broker, you have to balance competing demands on your time such as developing relationships with lenders and forging new business with clients. Finding time for both can be tricky. According to the Industry Skills Councils, you have to develop a schedule by considering the value of each item on your to-do list, along with the time and effort required to get it done.
It's not just about managing your hours in a vacuum, either. A broker is an intermediary between lenders and borrowers, and the goal is to manage your time in such a way that stakeholders on both ends are happy. This definitely requires an ability to make tough compromises.
Learning to make quick decisions
One of the toughest parts of being a mortgage broker is fielding new challenges as they come in. The moment you get a scrap of new business, questions crop up. Do I tackle this now? Do I shelve it?
MPA Magazine recommends taking two minutes to evaluate each new task in terms of the "four D's." What will you do with this item on your list? You can do it, delegate it to someone else, diarise it to do another time or simply dump it if it's unimportant. In 120 seconds or less, choose a course of action and move on. This will make everything else easier to fit into the schedule.
Allow us to get you started
Of course, before you can get into the minutiae of managing a busy schedule, you first have to know the basics of how to become a mortgage broker. At Redrock, we have a dedicated team with all the expertise required to get you up to speed.
When you work with us, you'll be assigned a mentor who will work closely with you and answer any questions you have. The process will be hands-on, yet hassle-free. Connect with us today for more information on how you can pursue your mortgage broking dreams.