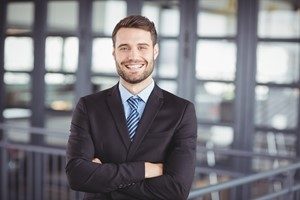 Tired of your current career? Does the idea of helping everyday Australians fulfil their home ownership dreams excite you? If so, perhaps becoming a mortgage broker is what you've been looking for. The timing couldn't be better, seeing as it's a great moment to jump into the industry.
As with any career change, there's a lot of things you'll need to learn to become a mortgage broker. Let's start with the basics.
What does a mortgage broker do?
A mortgage broker's role is to play middleman between the borrower and the lender. Their job is to analyse the client's financial needs and then find them the deal that best fits the bill. Brokers bring clients value by contributing professional expertise to the mortgage shopping process. Think of it like being a good coach: the borrower has to make their way through an obstacle course to get the mortgage that best fits their needs, and the mortgage broker is the person that can help them do this better.
How does a mortgage broker earn their money?
Mortgage brokers are, for the most part, paid on commission. Brokers are paid by the lender a percentage of the loan value when it's settled. This is known as up-front commission. They also receive trail commission, which is based on the outstanding balance of the loan. Brokers will also sometimes charge their client a flat fee for their services.
What education do I need to be a mortgage broker?
Mortgage brokers in Australia do require a certain level of education – the minimum is the Certificate IV in Mortgage and Finance Broking.
There is the option for further education with the Diploma of Finance and Mortgage Broking Management. This may or may not be required, depending on the industry body you choose to join.
Do I have to join an industry body?
Joining a professional industry body is not a legal requirement for a mortgage broker, but it is considered best practice, as many lenders will not deal with brokers that aren't. The two bodies in Australia are the MFAA (Mortgage and Finance Association of Australia) and the FBAA (Finance Brokers Association of Australia). Admission standards differ between the two, with the MFAA requiring a Diploma, while the FBAA does not. What they offer their members differs too, so researching the pros and cons of each is something worth doing.
What does joining a brokers group like Redrock offer me?
Joining a professional brokers group is not a requirement to becoming a mortgage broker, though not doing so is a bit like trying to run with your shoes tied together – it's possible, but limiting. Brokers groups provide many benefits including access to wider variety of lenders, admission to tools and training, lead generation, marketing tools and more.
A significant benefit to joining Redrock for those new to the industry is the fact that mentoring is offered at no extra cost. Industry bodies require that brokers with less than two years' relevant experience in the industry have mentoring by an approved party. Redrock members qualify automatically for mentoring when they join, so it's one less thing you need to worry about in the early days of your broking career.
Give yourself the best possible start in your mortgage broking career and get in touch with Redrock. We offer a free information pack for those looking to break into the industry. It includes everything you could possibly need to know about what we at Redrock can offer you in your new profession as a mortgage broker.