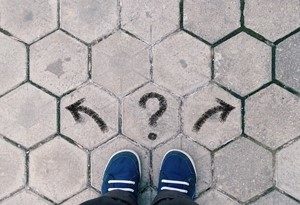 When starting a mortgage franchise, you'll need to work out where to find potential customers and how to be the solution to their problems. With so many advertising and marketing channels available, it can be difficult to work out where to begin, especially if marketing isn't your background.
What are some simple ways to start getting your new specialist lending franchise out there?
Narrow your focus
Trying to engage everyone is a waste of your resources. Narrow your audience by focusing on finding people who are likely to be looking for specialist home loans in the first place. Most likely, this will be people who do not yet own a property. If that's the case, there's no point targeting an area full of affluent homeowners. Instead, is there an area nearby where most of the accommodation is rented? Your advertising will be more likely to yield a return if you locate it in area where people need specialist lending.
Talk to your audience
Once you've found your audience, you need to understand what will make them sit up and pay attention to your franchise. Do this by getting to know your audience. This is easier than ever with social media. Ask questions that encourage a response, to understand what's important to your potential customers. Knowing what they value, you can position your franchise as one which solves their problems in line with their values.
Identify their problem in your marketing. For example, rather than asking 'Do you need a mortgage?', try 'Do you need a mortgage broker who looks beyond your credit score?'. This way, you stand out as someone who understands them. Make sure to adopt the language your target audience uses and steer clear of formal business talk. Informal language is now considered more authentic, say the Content Marketing Institute, and also encourages engagement.
Build your profile online
These days, a potential customer is likely to check you out online before committing. Make sure you're visible in online communities they use and trust. LinkedIn is one of the most powerful branding tools you can choose, according to Forbes. With 467 million users, Hootsuite report that over half of all companies now have a LinkedIn page. The beauty of LinkedIn is the ability to network within the industry, showcase your knowledge and get endorsed by other users. Making industry contacts can open up doors to potential customers that may not have been found via your own marketing efforts.
To find out more about how all of our Redrock Franchise opportunities come with national and local marketing support, apply for a free information pack today.