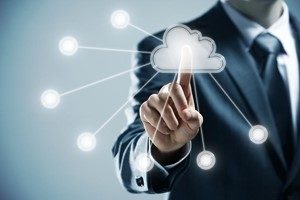 There are many ways that an existing business can be improved, and broadening your horizons by becoming a mortgage broker could just be your ticket to greater margins.
Whether you have had experience in the property sector for years or are relatively new, the Redrock training and mentoring program can send you down the pathway to succeeding and adding a great facet to your organisation.
How does mortgage broking stack up?
An IBISWorld Mortgage Brokers in Australia report states that the mortgage broking industry in the financial year through 2015 generated $1.8 billion in revenue, providing $359.9 million in profit. Those numbers should be great incentive for businesspeople to look into becoming a mortgage broker, but a projected annual growth of 2.1 per cent until 2020 shows how the industry is still growing.
Deloitte also highlights the increase in popularity of broking as a business in the 2015 Mortgage Report, finding that both home loans and residential settlements are rising strongly, more than tripling since 2000.
"More than 52% of mortgages written are going through a mortgage broker," according to Mario Rehayem, chief financial officer of the Pepper Group.
The advancements in technology also have a significant impact on the mortgage broking landscape, as the Commonwealth Bank of Australia's general manager for proprietary lending support and mobile lending James Sheffield suggests.
"I think digital is going to impact all our businesses more dramatically than our generation understands."
How easily could you integrate mortgage broking?
Being a part of a business that is already involved heavily in property gives you an edge, as many of your clients could already be looking to you for movements in the real estate market. Even if your organisation doesn't primarily deal in real estate, clients that are investors or people looking at purchasing owner-occupied homes would also be advantageous. Buyer's agencies and smaller real estate organisations are just some examples that could benefit by including mortgage broking in their business.
The Mortgage and Finance Association of Australia reported in May 2015 that 40.5 per cent of respondents in a survey that had mortgages written went through a broker. What's more, 37 per cent of people that dealt with a mortgage broker planned on purchasing an owner-occupied residence. Having an existing client base that incorporates these types of people will allow you to start strong when you add mortgage broking to your business offerings.
You won't be left out on your own either, as Redrock offers a mentoring program that places an experienced industry professional alongside you. Any questions you might have can be answered by a person who knows your specific situation, and they will give you the confidence to succeed.