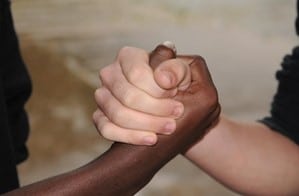 Becoming a mortgage broker can be a great step forward in your career, and anyone can do it at any stage of their life.
However, some people may wonder how much support they will get after they become qualified. Redrock' mentoring program can help you there.
Assisting my mortgage broker career
A mentor provides a mentee with a positive role model in the industry. With your Redrock mentor, an experienced professional will be assigned to you and they will be able to assist you with anything you need.
The Australian government Department of Education, Employment and Workplace Relations lists finding a mutually beneficial solution and professional career development as two key roles that a mentor can play to a mentee. You can discuss just about anything with your 'support crew' and setting high but manageable goals with them could propel your business forward significantly.
Why should mortgage broking appeal to me?
According to an IBISWorld report, Mortgage Brokers in Australia, the mortgage broking industry in Australia generated $1.8 billion in 2014-15. Predicted annualised growth of 2.1 per cent until 2020 also shines a very positive light on the career pathway.
With Redrock, you have the option of selecting one of four member commission packages, depending on which one will benefit you the most. Ranging from a New Entrant model to the Transactional model, industry professionals and newcomers alike can find one that works for them.
Taking advantage of all that Redrock offers to people choosing mortgage broking as a career is a good decision. Having a mentor can give you the confidence to push yourself towards success, and the growing industry is an attractive option for anybody that is a part of its development.