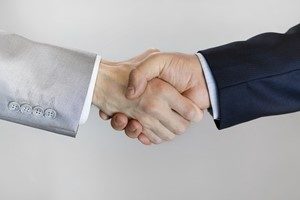 Starting a specialist lending franchise requires a wide range of skills. While you will need a minimum of Certificate IV in Finance and Mortgage Broking, and a diploma if you want to join certain industry bodies, the skills you will need are not all finance based. There are a number of skills that can be developed in other industries before being transferred to the mortgage broker sphere.
Sales and marketing
A background in sales or marketing will help you grow your business. You'll have the communication skills to attract the right kind of clients and convert them when discuss their loan with you. Sales experience means you'll understand how to create realistic targets and how to turn things around when it looks like you might fall under. Marketing careers usually require the ability to plan long term, be organised and have good time management skills. You cannot execute a marketing campaign without having everything lined up in advance and ensuring tasks go to schedule. Similarly, as a mortgage broker, you'll have to ensure your clients provide their details to lenders before deadlines and ensure you can keep on top of multiple clients at different stages of securing their loan.
Real estate
Experience in the industry will give you a good insight into the process your clients have already been through in selecting a property. You'll likely be used to talking to strangers and persuading them of your case. Solid contacts in the real estate industry will help your business grow by recommendation. Many buyers, especially first timers, will seek their estate agents' advice regarding good brokers. When it comes to communicating to the other parties involved in the transaction, you'll know what they expect, how they usually work and what their priorities are.
Financial services
If you already have experience in finance, you'll have some of the skills required to do the numbers and understand loan terminology. This knowledge could help you explain the options and requirements to customers who may be completely new to some of the language being used. It should also prove useful in helping you through the certificate you're required to complete before training. Once your mortgage franchise is up and running, it'll help you keep track of your business finances in the most effective way.
If you're wondering about a new career as a broker, request an information pack today to find out more about the Redrock franchise opportunity.