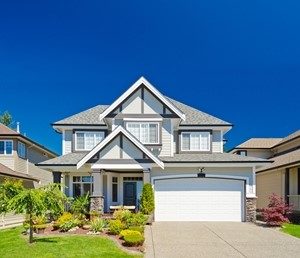 It could be the ideal time to become a mortgage broker in Australia, with the latest quarterly St.George-Melbourne Institute Household Financial Conditions Report revealing that many Australians homeowners find their situations improving, with low interest rates and rising house prices securing their financial position. This may mean an upswing in the number of property owners looking to refinance their home loans.
The report shows that the financial conditions for those people who wholly own their property rose 15.4 per cent to 135.5 points between September and December. This is the largest quarterly rise since the report was first commissioned nearly two decades ago. Similarly, overall household financial conditions also recorded an increase, rising 2.6 per cent to 128.8 points in this time – the highest percentage increase in 12 months. However, the household financial conditions index is down 2.9 per cent over the year.
As well, the number of households continuing to add to their savings is trending strongly with 46.8 per cent of Australians topping up their coffers in December. This has risen 3.7 percentage points when compared to the previous quarter and is also the highest number over the past year.
The report also gives insights into which occupations group are indicating the best financial positions. Tradespeople and paraprofessionals have come out on top, recording the largest improvement of 21.5 per cent in December. This is the highest recorded jump in a year, and the highest index reading in five years, which St. George Retail Banking General Manager Andy Fell attributes to rising supply of housing on top of demand for construction work.
Mr Fell said the data indicates that improvements in the housing market have helped enhance the quality of life and finances of those Australians who have paid off their mortgages.
"The rising house prices and low interest rates we've seen over the past years have boosted household conditions for mortgage free homeowners and put them in a better financial position. This is an encouraging sign for Australians with home loans to take advantage of the current market and save more to down pay their mortgage so they can be a step closer to owning their dream home."