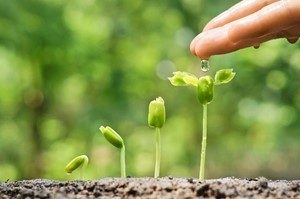 Those undergoing mortgage broker training in Australia are likely aware of the deluge of investment in the property market – and this doesn't look to be showing any sign of abating. The latest research from CoreLogic RP Data have revealed that investors committed a staggering sum to real estate in recent years, but not all states and territories have been given the same attention.
According to CoreLogic, there was some $12.9 billion in housing finance taken out for investment properties in March. Up from $6.3 billion in the same month in April 2011, this figure represents an astonishing increase of 105 per cent in less than four years and has set a new record for the value of investment loans.
However, investment hasn't been evenly split across the country. New South Wales in particular has received the vast majority of interest. The state recorded 46 per cent of the total value of investment lending in March, which is greater than the value in all other state and territories combined, save Western Australia. Investors in NSW committed $6.2 billion to property during the month, a 37.2 per cent increase on the same time in 2014 – and a prodigious 155 per cent rise over the past three years.
What's more, this accounted for approximately 60 per cent of the value of all loans in the state, when refinancing is not included. Victoria was another hotbed of investment activity, though it didn't reach the heights of its neighbouring state. Around 48.6 per cent of mortgage commitments were for investors in March, at $3.1 billion.
It's unsurprising that NSW posted these results, particularly with Sydney's market heating up so rapidly. Further CoreLogic analysis has found that, over the three months to May 2015, both the median price of a house and a unit in the Harbour City were higher than those in each capital city. Even in Melbourne, the other centre of investment, houses and units were $259,800 and $158,000 lower respectively than Sydney's.
So what does this mean for mortgage brokers? It could mean a bounty of business opportunities, particularly if rampant investment continues. However, it still remains to be seen whether interest will spread more evenly across the other states and territories.