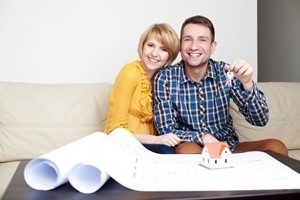 Australians continue to believe that purchasing a home in today's market is an attractive proposition, despite the fact prices remain on an upward trajectory.
Figures from the latest CoreLogic-TEG Rewards housing sentiment survey revealed that nearly 70 per cent of people polled believed now is a good time to buy property in Australia. This was a notable increase from the 58 per cent who said the same last year.
The data is likely to come as good news if you happen to become a mortgage broker, especially considering affordability constraints may be encouraging more individuals to seek the best home loans when choosing a new property.
People are most sceptical about purchasing conditions in Sydney due to rising prices; however, more than half of respondents still feel the time is ripe to buy in the capital city.
Elsewhere, appetite is strengthening in locations where house values have peaked and may be beginning to drop. Upwards of 80 per cent of people said now was the right time to buy in Perth and the Northern Territory.
Selling slows, but remains healthy
Selling activity has slowed over the last year, which CoreLogic Head of Research Tim Lawless claimed is due to less favourable market conditions in certain areas. Nevertheless, there are positive signs for sellers.
"CoreLogic data shows that transaction numbers have been moderating across most capital cities, however, auction clearance rates are close to record highs and newly advertised listing numbers are tracking lower than a year ago nationally," Mr Lawless explained.
The CoreLogic-TEG Rewards research comes after the Reserve Bank of Australia (RBA) confirmed that the base interest rate would remain at a record low of 1.5 per cent. The RBA last reduced the key cash rate by 0.25 percentage points in August.
Financial institutions don't always pass on the full interest rate cut to consumers, but lower rates often encourage more people to enter the housing market nonetheless.
Why mortgage broking?
Now could be an excellent time to become a mortgage broker or add a mortgage broking arm to your business.
Interest rates are at record lows – and have the potential to reduce further – and housing market sentiment remains strong even though prices continue to climb in some key cities. If mortgage broking appeals to you, Redrock can provide the pathway to a fulfilling career in this exciting and thriving industry.
Would you like more information? Please get in touch with a member of our team by clicking here.