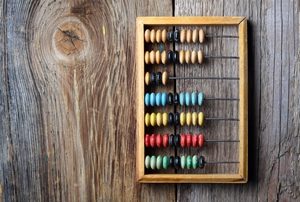 The service of mortgage brokers looks to be in big demand, with new housing finance figures from the Australian Bureau of Statistics (ABS) indicating an encouraging jump in the value of commitments taken out during April.
According to the ABS data, the total value of dwelling commitments rose 2.9 per cent over the month in seasonally adjusted terms. However, breaking these down in separate lending categories gives some interesting results.
While investors have taken much of the limelight in recent months, it was owner-occupier loans that showed the most encouraging increases during April. The value of these commitments rose 3.1 per cent, while the value of lending for investment properties increased by just 2.6 per cent. What's more, the figures show that there was a 4.3 per cent increase in the number of commitments for the construction of new dwellings – a statistic that has been welcomed by Master Builders Australia.
Master Builders Chief Economist Peter Jones said this could indicate the property sector is evening out after months of investor dominance.
"The industry is looking to the non-investor sector to strengthen over the next 12 months to ensure that this rebalancing takes hold," Mr Jones said.
ABS building approval figures for April could also suggest that more non-investors are looking to make their stamp on the real estate sector. The Housing Industry Association (HIA) stated that there was a 4.7 per cent increase in approvals for detached homes in April in seasonally adjusted terms, which is a positive sign for the make-up of the property market.
Heavily favoured by investors, multi-units have become the new build of choice across the country – however, this category saw a 13.6 per cent decrease over the month, according to HIA Senior Economist Shane Garrett.
"Strengthening activity in detached house building is crucial to broadening the base of the new home building recovery which has been largely contained to the multi-unit market to date," Mr Garrett said.
With owner-occupiers looking to take a front seat in the housing market once more, mortgage brokers could be in for a boom of activity in coming months if things continue as they are.