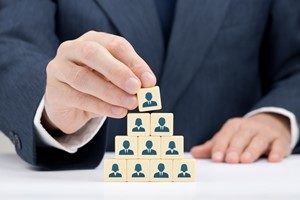 Winning a sale is one thing, continuing to benefit from it in the years to come is another. A mortgage is a long-term commitment for your customer, and a big financial investment, so it's not surprising that they may have one or two questions in the months after your sale. If you can provide good after-sales support, you stand to increase your customer satisfaction rates and your chances of a referral or repeat buy – both of which make continued business success much easier.
Why referrals and repeat business matter so much for mortgage brokers
Consumers are more likely to buy following recommendations from friends and family, over traditional advertising, according to 84 per cent of respondents in research by Nielsen. Solid post-sales support can influence your customers right at the stage when they're deciding how they felt about the process. It can keep them in the sweet spot, and encourage them to refer you to others. In addition, a referred customer provides 16 per cent more value in the long-term, Wharton and Goethe University found, as they're more likely to continue buying from you.
From a customer's perspective, it's easy to do business with someone you already know and where you understand how they work. For companies, repeat business is crucial, as those customers are responsible for as much as 40 per cent of revenue, according to Smile.io.
Providing a service your customers value, trust and want to return to is a very profitable way of running a mortgage broker business, ensuring ongoing revenue alongside new clients.
How to provide an outstanding post-sales service in your mortgage broker business
Provide a good service: There's little you can do to please a customer after a sale if you haven't provided them with the advice they needed in the first place. The mortgage industry is confusing, and that's why people turn to brokerage firms for advice. Make sure to link them with lenders and loan services that really suit their needs. They need loan applications approved and mortgage acceptance.
Make it personal: It's easy to send mass emails to your clients to keep in touch with everyone on your contact list. However, making it personal helps you build a relationship with each of your customers and shows that you understand the type of service they need. This is especially true immediately after you've finished doing business as they'll still be forming their opinion of you, and there's no excuse for their personal circumstances to not still be fresh in your mind.
Keep track: Getting to know your customers at the start of your relationship means you'll know their long-term plans. Keep tabs on the local property market and re-engage with your customers when something they might find interesting comes up. You could notify them when the property of their dreams comes up and you know it's about the time they'd hoped to be moving on. Or you could let them know about community developments they were concerned about – such as changes to transport links.
Make local links: Whether buying a first home or refinancing to purchase an investment property, it's rare that the only help your client needs is yours. They may need a solicitor, surveyor, real estate agent or even a local builder. Make connections in your local community so that you are on-hand to recommend the services of people you know, providing as close to a one-stop shop as you can. Why go elsewhere when there's someone you already know and trust with all the answers you need?
Redrock group supports members both in attracting new clients and ensuring the best possible service is provided all the way through to post-sales. Request an information pack today.