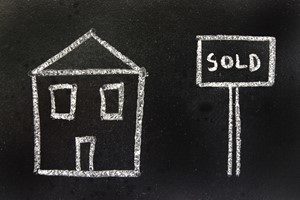 More and more Australians are using a mortgage broker to finance their housing ambitions.
A recent report commissioned by the Mortgage and Finance Association of Australia (MFAA) revealed the market share for mortgage brokering has skyrocketed to a new record high. Figures show the mortgage broker business accounted for 51.9 per cent of new home lending in the March quarter. Of all the surveys in MFAA's history, this is the most substantial result.
This increased awareness is great news for those wanting to become a mortgage broker.
But wait, that's not all…
The Australian Bureau of Statistics declared that there was a $44.2 billion increase in housing financial commitments over the year to the end of March 2015.
While this research on its own paints a pretty picture, the MFAA found that those in the mortgage broker business were responsible for $31.2 billion, or 71 per cent of this growth.
MFAA CEO Siobhan Hayden believes these developments are evidence of the flow of consumer attraction towards the services a mortgage broker can offer.
"The research also shows that brokers are offering the consumer real choice and driving competition; 30.2 per cent of broker initiated home loans went to smaller lenders, which is a true indicator of competitive behaviour. Based on this success we continue to call on members to look to diversify their service offering to take advantage in the consumer switch to the broker channel," she said.
How do you become a mortgage broker?
It's clear to see that the tide of Australians who realise the benefits of using a mortgage broker is growing. Do you want to take advantage of the swelling mortgage broker business? If you would like to know more about mortgage broker training, talk to Redrock today.