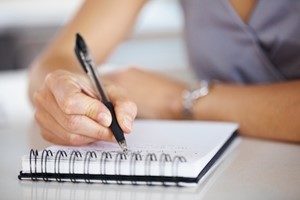 The relationship between mortgage brokers and regulatory authorities is tense after comments made by Wayne Byres, chairman of the Australian Prudential Regulation Authority (APRA).
"Third-party-originated loans tend to have a materially higher default rate compared to loans originated through proprietary channels," said Mr Byres.
The comments, made at the Australian Business Economists Lunchtime Briefing in Sydney on August 26, imply that mortgage brokers are taking on riskier loans, and so, are acting against the guidelines set by APRA.
Mr Byres says this as loans from mortgage brokers have been steadily increasing from 2010, from below 40 per cent share to almost half of new housing loan approvals in 2015.
Siobhan Hayden, CEO of the Mortgage & Finance Association of Australia (MFAA) disagrees with these remarks.
"Loans are made by lenders based on the information provided by customers either through third party introduction or their own direct source. We believe that because brokers are arguably required to jump through more regulatory hoops, some of APRA's conclusions may be drawn that may not have any basis in fact," Ms Hayden commented.
People with less stable and secure finances are likely to be charged with higher interest rates for loans, so it makes sense that they would approach mortgage brokers in order to shop around.
Ms Hayden also asks what data APRA used to come to this conclusion, as the MFAA's own research and anecdotal evidence suggests that mortgage brokers are adhering well to APRA's strict guidelines.
This being said, Mr Byres also had some nice things to say about the broking profession, such as allowing smaller lenders and new entrants to be able to have a chance in the market that is so heavily dominated by banks.
With an organisation who so fiercely wants to protect the profession, it is well worth considering becoming a mortgage broker. If you want to find out how to become a mortgage broker, give the team at Redrock a call or email.