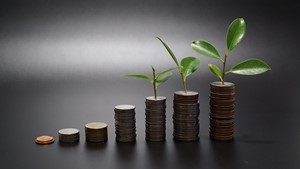 Starting a new business comes with initial setup costs. Even when joining a franchise like Redrock where training, software and many other set-up items are provided, there are some purchases you'll still need to account for. However, there are ways to minimise these expenses so you can start generating profit quickly.
1. Find cost-effective office space
Even if you intend to have a shop front or office in the future, think working from home in the beginning, removing rent and other utilities from your budget.
If it's not appropriate to work at home, consider shared office spaces to reduce costs and think about how much space you really need. If you are hiring employees, do they all need to be in the office at once, and on every day of the week?
Almost 30 per cent of employees now work from home on a regular basis, according to the Australian Bureau of Statistics. If you are willing to be flexible with your staff, you may not need as much desk space as you think.
2. Look for refurbished equipment
There are a number of facilities where you can pick up secondhand office goods for a fraction of the price. Offices downsize or change premises often, so it's no surprise that good quality used furniture is stacking up.
The same goes for office tech equipment. Refurbished laptops, mobile phones and tablets get fixed up by experts before resale and can represent significant cost savings.
3. Only buy what you need
As well as buying a secondhand printer, encourage a paperless environment so you are not wasting money on reams of paper. Set up a sensible digital filing system and make sure you and your colleagues use it. You'll also reduce the number of storage and shelving solutions you need to buy.
4. Take advantage of online marketing opportunities
Online advertising can be much cheaper than traditional alternatives such as billboards and television adverts. If you have the time and are technically minded, you may even be able to get your marketing going for free. Social media is used by many marketers now, so start get registered with a couple of free accounts and dedicate some time to building your profiles. You need to keep social media regularly updated, so it needs to be a recurring task.
Redrock will support you in setting up your new mortgage business. Request a free information pack today.