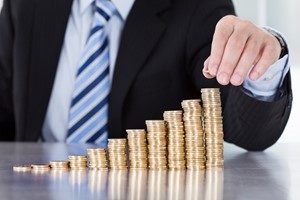 Recent data from credit information company Veda shows that Australian mortgage demand is booming – great news for mortgage brokers.
The organisation's consumer credit demand index for the fourth quarter of 2013 showed that while overall consumer credit demand remained flat when compared to the same time in 2012, mortgage enquiries continued to increase.
Mortgage enquiries rose 15.3 per cent year-over-year during the December quarter, up from 9.7 per cent during the September quarter and 7.9 per cent during the June quarter.
Veda reported that all states saw year-over-year growth during the December quarter, with New South Wales seeing the strongest growth. NSW was followed by gains in Victoria, Queensland and Western Australia.
"An extended period of low interest rates is supporting the lift in mortgage enquiries, which have stepped up a level and are now showing the strongest growth since late 2009," said Angus Luffman, general manager of consumer risk at Veda, in a January 21 media release.
"It is likely that we will see a continuing increase in the near term, along with sustained house price growth. We saw a further shift to mortgage applications from older demographics, with more first home buyers leaving the market."
This represents plenty of opportunity for those seeking mortgage broker careers. With interest rates expected to remain near historic lows for the foreseeable future, more Australians are hoping to take advantage of the market and make their dreams of either ownership or investment a reality.
A qualified mortgage broker can help these dreams come true while growing their business. However, the first step for any mortgage broker is ensuring they have had the proper training and mentoring necessary to provide their clients with the best service.
Contact Redrock Group to find out more about how to build and grow your business by becoming a professional member.