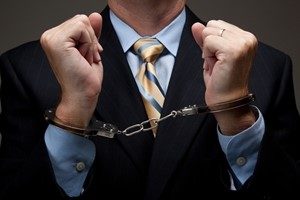 The need for proper mortgage broker training is more important than ever following news the Australian Securities and Investments Commission (ASIC) is seeking harsher penalties in the financial services industry.
"It is frustrating – both for us and the public – when the penalty available to respond to misconduct is much less than the profit someone made in the process," ASIC Chairman Greg Medcraft said that a public hearing of the Senate Inquiry into ASIC's performance on February 19.
"If the thinking of law-breakers is a tussle between fear versus greed, then we need penalties that amplify the fear and smother the greed. We need penalties that create a fear that overcomes any desire to take risks and break the law."
Mr Medcraft went on to call for ASIC to be granted stronger investigative and enforcement powers.
ASIC is supposed to release a white paper in March which compares penalties in Australia to those throughout the rest of the world. One idea floated by ASIC is a user-pays penalty system that would force businesses and individuals to pay fees proportional to the amount of money spent by ASIC in their investigations.
As mortgage brokers are a part of the financial services industry, this focus on an increase in harsher penalties makes it clear it's even more vital for those seeking mortgage broker careers to focus on getting the training and mentoring they need.
Not only will this help brokers become more successful professionals, it will help them employ best practices that will keep them on the right side of the constantly changing laws and regulations governing the financial services market.
Contact Redrock Group to find out more about how to build and grow your business by becoming a professional member.