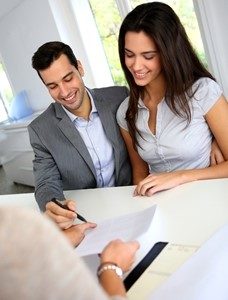 If you're hoping to undertake a career as a mortgage broker, it's important for you to understand the basic differences between types of home loans. Here is a basic run down of the variations between the two most common mortgage types in Australia – fixed-rate and variable-rate home loans.
Fixed-Rate Home Loans
For those interested in purchasing their own homes, a fixed-rate home loan is likely to be the type of mortgage right for them. The basis of these home loans is the fixed interest rate that is attached to the mortgage for a set period of time.
Unlike other types of mortgages that can be affected by changes in the economy, having a fixed-rate home loan means the repayments made over the fixed period (usually between three and five years) will remain the same.
This makes them perfect for first home buyers who could be inexperienced with making these types of repayments over a long period of time, giving them the freedom to plan and budget their payments in advance.
Variable-Rate Home Loans
On the other side of the spectrum, variable-rate home loans are favoured by property investors and those comfortable with making repayments and playing the economy. These loans don't have a fixed interest rate, which makes them more volatile regarding the whims of the economy. This means that at times of low interest rates, their repayments can drop as well.
However, the opposite is also true – if interest rates rise, so do their repayment amounts. These loans are often able to have facilities – such as offset accounts – attached to them, which can be used to make the mortgage work towards wealth generation over the long term.
These are just the basic differences between two home loan types. If you're interested in mortgage broker careers in the near future, understanding these variations will be essential to helping your clients.